Content is King on the Internet
Nothing is more important than to share relevant and useful content with your community on a regular basis.  Figuring out just what type of content to share can be tough. Here is a list of content ideas to help you write compelling articles for your  readers.
Content Ideas for Your Blog and Social Networks:
"Content, Content, Content" has replaced the old adage "Location, Location, Location"
Case Studies / Success Stories of Customers who Have Used Your Company's Products & Services (Identify the Problem, Solution, Outcome)
Topical / Relevant Book Reviews & Synopses
Industry Trends & Statistics and What it Means for Your Customers / Prospects
Industry News & Events
Company News & Events
Conduct a Quick Search Using Google's Keyword Search Tool to Find Out What Topics are Being Searched and Write Content About these Topics (Great for Search Engine Optimization)
Use Yahoo! Answers, Google Reader, and LinkedIn Questions as a Resource and Idea Generator
Conduct Interviews with Thought Leaders, Authors, Bloggers, Etc. in Your Niche
Set-up Google Alerts and Track Long-tail Keywords to Generate Daily Content Ideas
Identify Your Customers' "Pain Points" and Write About How to Solve Them
Generate a List of the Most Common Questions Customers Ask and Write a Blog Post that Clearly Answers each Question
Create a Simple "How To" Video or Guide
Aggregate Industry Information (Save Your Customers Time by Compiling Industry Updates Into One Article)
Seek Out Guest Authors
Create Lists (Top 10, How To, Best Of, etc.)
Create Charts
Provide Info on Industry Related Resources
Ask for Feedback from Your Community to Stimulate New Ideas (Create Surveys or Polls)
Share from Other Blogs and Add Your Own Perspective
Share Info on New Products or Services
Government Information
Conduct Contests and Publish the Results
Sales, Coupons, or Promotional Info
Highlight Employee Recognition or Good Deeds
Create an Award & Write About It (Ex: Fan of the Week, Employee of the Month, Customer of the Month, etc.)
Trade Blog Content with Similar Companies in Other Markets
Ask Vendors, Manufacturers, Distributors, Suppliers for Content
Check with Associations You Belong to & See What Content You Can Use.
Read Competitor Blogs and Websites for Content Ideas
Retool Your Company's Brochures, Offline Marketing Materials, Documents, Reports, Etc. and Share them Online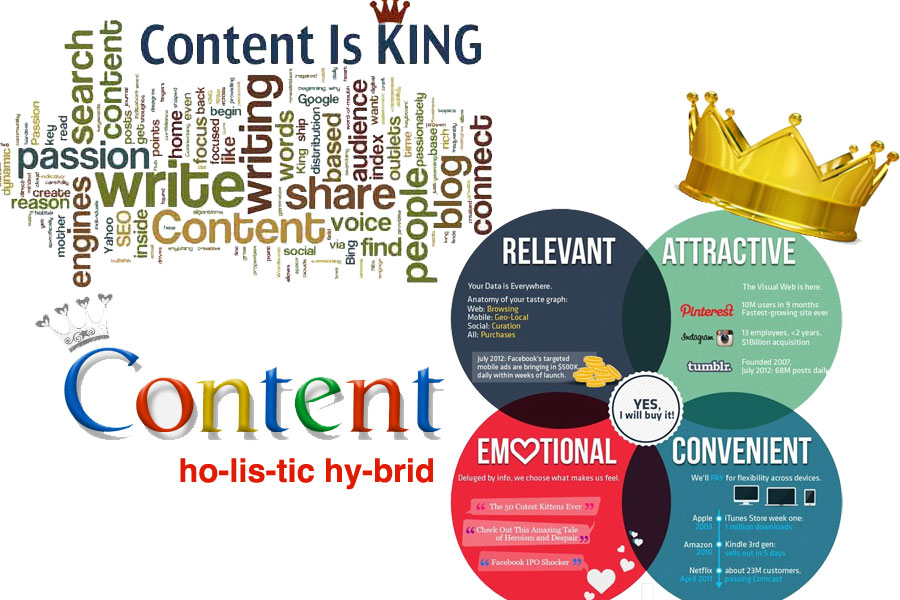 Remember "Content is king" on the internet. Without fresh, relevant and interesting content, your user engagement will be stagnant. Creating a solid Content Management Strategy is crucial to the success of your project. It will also help you gain higher ranking in Search Engines and attract new readers and members to your community.
If you would like more information on how to create a successful Content Strategy for your company or web project, please contact is for more information.