Search Engine Marketing (SEM) involves a combination of free website submissions and paid search engine listings, to ensure your website reaches customers using search engines to research purchase decisions.  Search Engine Optimization (SEO) is the art and science of increasing your website's visibility to search engines for those important keywords and phrases that are relevant to your business.
Search Engine Marketing vs Search Engine Optimization?
It is quite common for people to confuse the terms "Search Engine Marketing" and "Search Engine Optimization"!
Search engine optimization is a one type of search engine marketing. Search engine advertising or search engine analytics are other types of search engine marketing.
One of the most widespread beliefs about search engine marketing (SEM) is search engine advertising equals search marketing. If your online marketing firm runs advertising campaigns on Google, the firm must specialize in SEM, right? Although a common belief, it's not entirely accurate.
Search engine advertising is only one component of the search marketing process. Marketing campaigns involve branding, sales, social website engagement, customer service, distribution, trade shows, radio, TV, direct mail, and so forth. And advertising, too. So when hiring an SEM company, be sure it provides a variety of services, not only advertising.
Search Engine Marketing encompasses a number of different skills, including but not limited to:
Search engine optimization
Search engine advertising
Link development
Specialized search engine optimization (video, local, mobile, etc.)
User engagement marketing
Content strategy
Search Engine Optimization (SEO)
Search engine optimization is the process of affecting the visibility of a website or a web page in asearch engine's "natural" or un-paid ("organic") search results. In general, the earlier (or higher ranked on the search results page), and more frequently a site appears in the search results list, the more visitors it will receive from the search engine's users. SEO may target different kinds of search, including image search,local search, video search, academic search,  news search and industry-specific vertical search engines.
As an Internet marketing strategy, SEO considers how search engines work, what people search for, the actual search terms or keywords typed into search engines and which search engines are preferred by their targeted audience. Optimizing a website may involve editing its content, HTML and associated coding to both increase its relevance to specific keywords and to remove barriers to the indexing activities of search engines. Promoting a site to increase the number of backlinks, or inbound links, is another SEO tactic.
Search Engine Advertising
Search Engine Advertising is a method of placing online advertisements on Web pages that show results from search engine queries. Through the same search-engine advertising services, ads can also be placed on Web pages with other published.

Search advertisements are targeted to match key search terms (called keywords) entered on search engines. This targeting ability has contributed to the attractiveness of search advertising for advertisers. Consumers will often use a search engine to identify and compare purchasing options immediately before making a purchasing decision. The opportunity to present consumers with advertisements tailored to their immediate buying interests encourages consumers to click on search ads instead of unpaid search results, which are often less relevant. Unpaid search results are also called organic results.
Link Development
Some search engines consider the number of relevant high-quality links to your website the single most important factor in determining relevance. A site can improve their ranking by increasing the number of high-quality web pages that link back to their pages. Each link is an endorsement for that web page, thus if a website links to your website they are endorsing your site. The higher the number of quality links from other popular or highly ranked websites the more relevant the destination site is considered.
Developing high-quality, relevant links to your site is difficult and takes time to cultivate. Implementing proven strategies to improve link popularity, Internet Market Consulting will give you a long-term advantage, like building a good reputation or a trusted brand the ranking benefits are significant.
Another method of Link Development, is article marketing, it involves writing articles related to your business and publishing them online with syndicated article sites. Article marketing can result in a traffic boost and an increase of high-quality incoming links to your website, and the distribution of syndicated articles can promote a brand to a wider audience.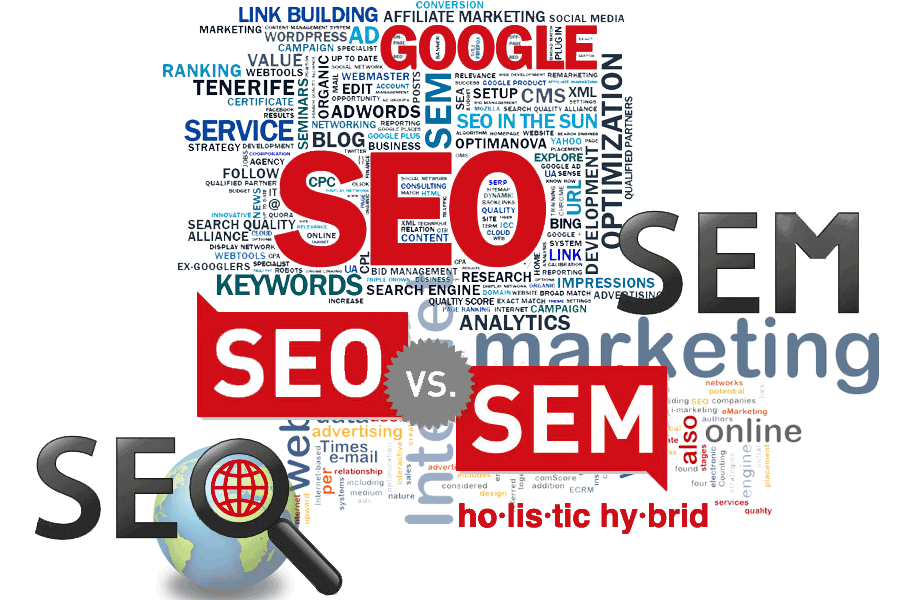 User Engagement Marketing
User engagement  is the engagement of customers with one another, with a company or a brand. User Engagement Marketing places conversions into a longer term, more strategic context and is premised on the understanding that a simple focus on maximizing conversions can, in some circumstances, decrease the likelihood of repeat conversions. User Engagement Marketing aims at long-term engagement, encouraging customer loyalty and advocacy through word-of-mouth by using social networks and both online and offline strategies.
Customer Engagement marketing efforts that aim to create, stimulate or influence customer behaviour differ from the offline, one-way, marketing communications that marketers are familiar with. Although customer advocacy, for example, has always been a goal for marketers, the rise of online user generated content can take advocacy to another level.
The concept and practice of online customer engagement enables organisations to respond to the fundamental changes in customer behaviour that the internet has brought about, as well as to the increasing ineffectiveness of the traditional 'interrupt and repeat', broadcast model of advertising. Due to the fragmentation and specialisation of media and audiences, as well as the proliferation of community and user generated content, businesses are increasingly losing the power to dictate the communications agenda. Simultaneously, lower switching costs, the geographical widening of the market and the vast choice of content, services and products available online have weakened customer loyalty. Enhancing customers' firm and market related expertise has been shown to engage customers,  strengthen their loyalty, and emotionally tie them more closely to a firm.
Content Strategy
Strategic Content's four-step process begins with a thorough analysis and follows through to publication and beyond. The result is content that enhances the user experience of your site, ensures that content is on-brand and targeted to your audience, achieves business and user goals, and is well organized and managed.
Content management practices and goals vary by mission and by organizational governance structure. News organizations, e-commerce websites, and educational institutions all use content management, but in different ways. This leads to differences in terminology and in the names and number of steps in the process.
For example, some digital content is created by one or more authors. Over time that content may be edited. One or more individuals may provide some editorial oversight, approving the content for publication. Publishing may take many forms: it may be the act of "pushing" content out to others, or simply granting digital access rights to certain content to one or more individuals. Later that content may be superseded by another version of the content and thus retired or removed from use.
Are you  ready to connect with your Markets?
Confused about what strategy will work best for your target markets and brand?
Contact us for a free consultation and start implementing your new strategy today!
[button link="https://holistichybrid.com/services/"]Read about our Services[/button]